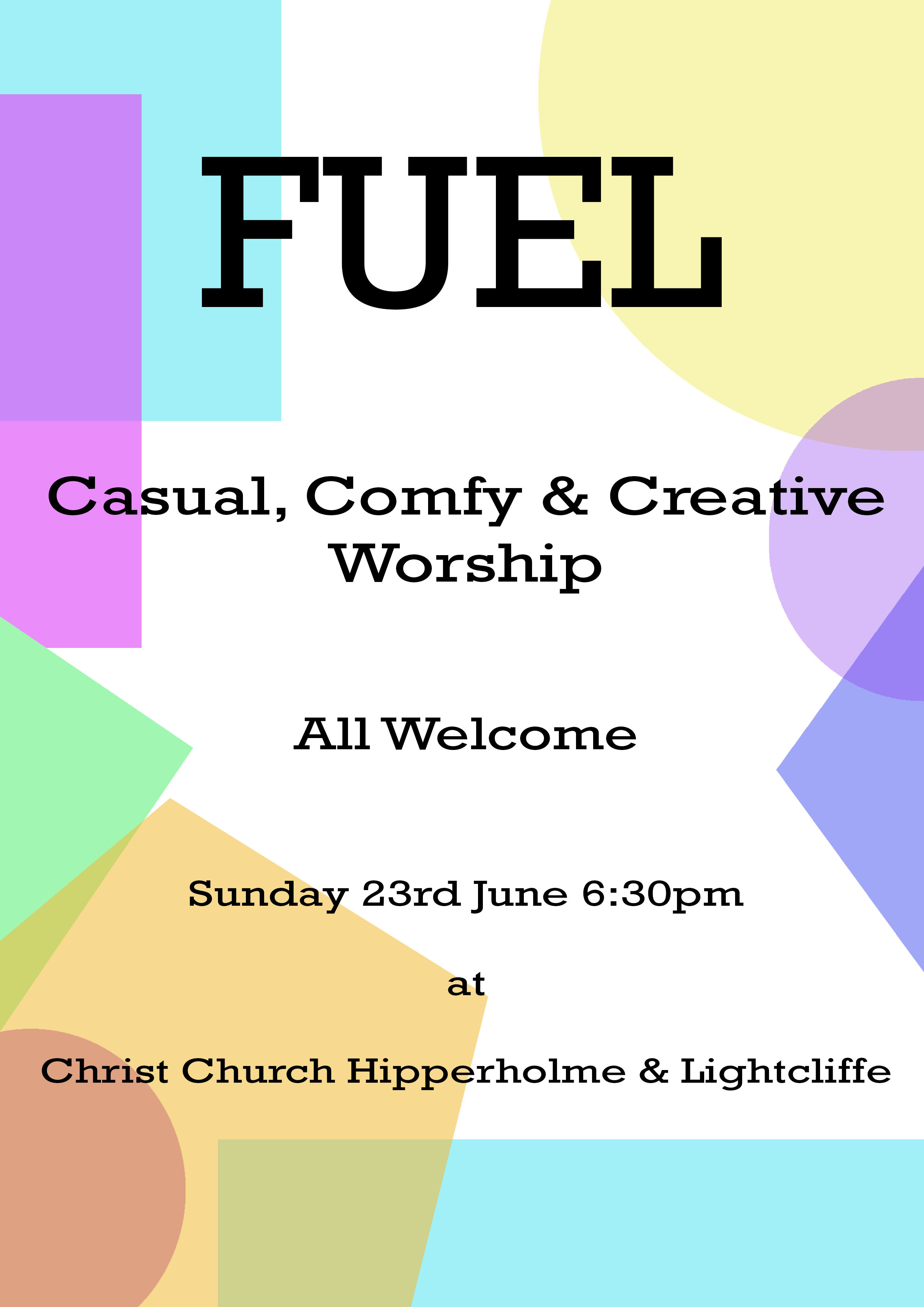 Once a quarter we have an 'alternative' style of worship which was designed with our teenagers but all are welcome!
Casual – we can come to God just as we are, with simple and jargon free worship. In café style worship where we sit around tables and have discussions around hot chocolate and cakes.
Comfy – our teenagers didn't want to sit in rows on chairs but on pillows, bean bags and cushions.  Chairs are still available!
Creative worship – where we all particulate in worship  and join in far more than just singing hymns. With interactive prayers and more visual worship by using the screens and videos.
We stay true to the principles of the Methodist and United Reformed Church but we want worship to be more inclusive and jargon free, for it be relevant and to keep it short and simple.
It's called FUEL as it will hopefully be fuel for the soul and fuel, in the form of food, for the body.  Casual, comfy and creative worship.