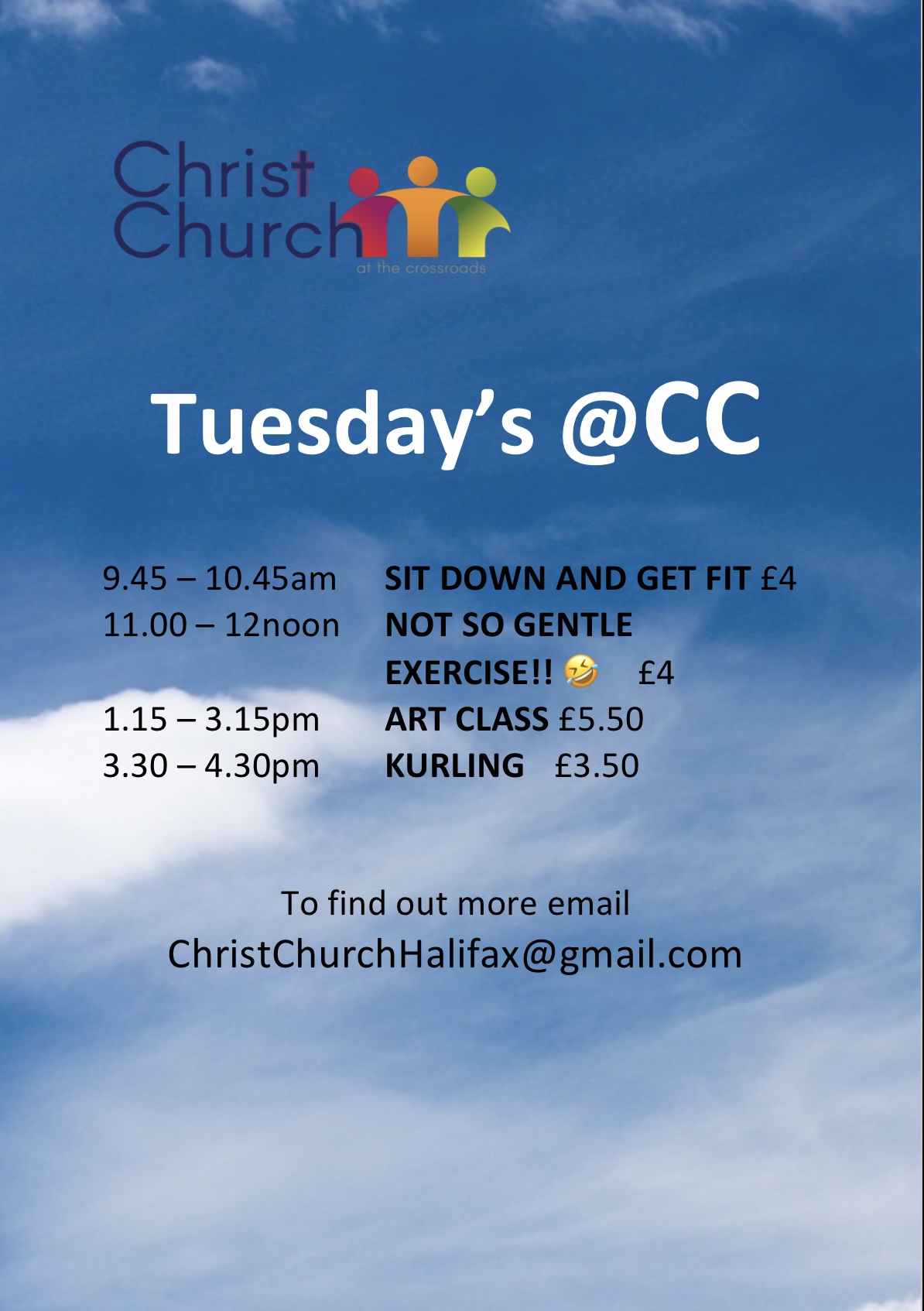 Tuesday's at Christ Church:
We have 2 different exercise sessions on Tuesday mornings, each costing £4.
Sophie will be taking them and you are welcome to come to one or both!!
9.45 – 10. 45 am    SIT DOWN AND GET FIT
This is a seated exercise class, which will be open to everyone but might especially appeal to those who find it difficult to stand for long periods, have mobility issues etc. Different types of exercise and equipment (provided) will be involved, plus plenty of fun – all while getting fit.
11.00 am – 12     NOT SO GENTLE EXERCISE!! 🤣
Keep Fit sessions open to all, using a variety of equipment, with Sophie's music selection and sense of humour, giving a great hour of fun and movement. Gentle exercises just like we used to do to start us off – so do come along.
Please bring a bottle of water with you.
On Tuesday afternoons our tutor-led ART CLASS  meets from 1.15 – 3.15pm – open to all. £5.50.
From Tuesday 21st September we will re-start KURLING, from 3.30 – 4.30pm. Everyone is invited to come and join in with this great game – we play in teams, no experience required – we just have a go and a good laugh! £3.50 a session.